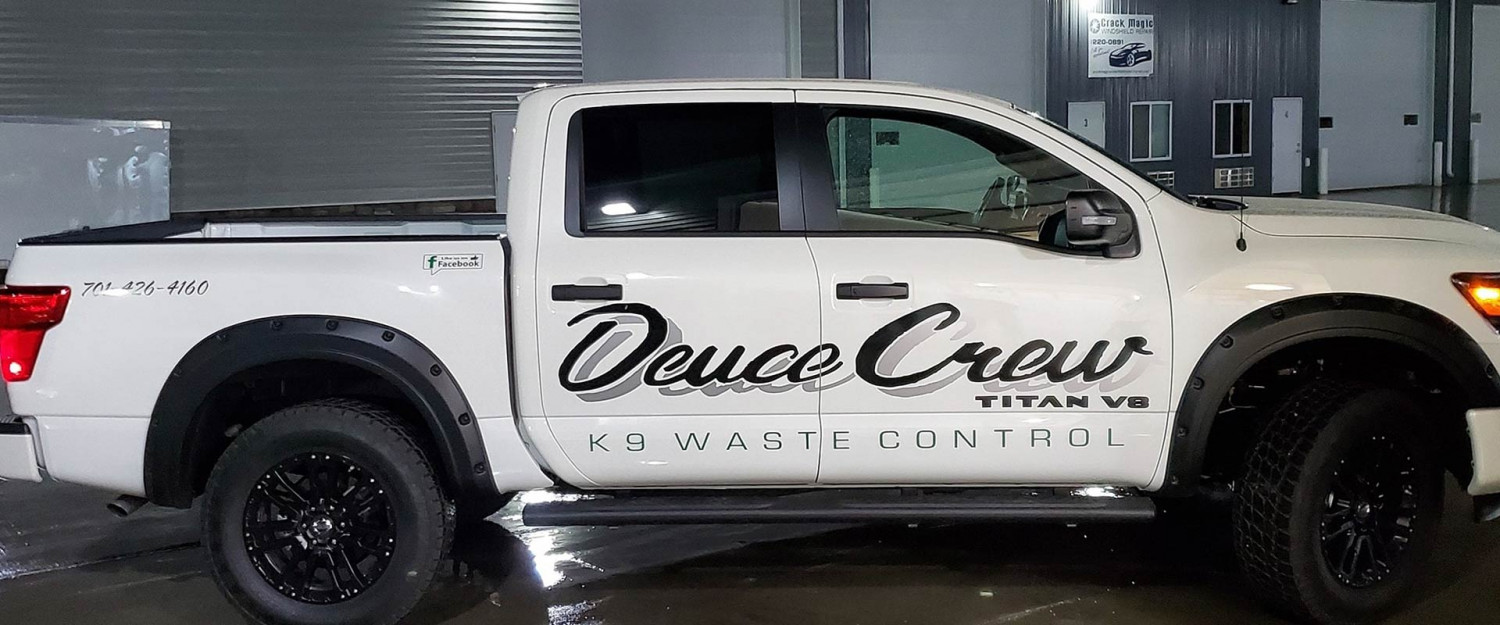 Who Offers Dog Waste Pickup Services in the Mandan, ND Area?
Contact The Deuce Crew today
Thanks for visiting the website of The Deuce Crew.
We've been picking up after pups in Bismarck, Lincoln and Mandan, ND since 2018, saving their owners the trouble of getting their hands dirty.

Want us to pick up and dispose of dog waste around your home or place of business? If so, call 701-527-0429 now for pricing and scheduling information.

Please use the form on this page to contact us.

Call Us
Phone: (701) 527-0429

Hours
Mon: 9:00AM-8:00PM
Tue: 9:00AM-8:00PM
Wed: 9:00AM-8:00PM
Thu: 9:00AM-8:00PM
Fri: 9:00AM-8:00PM
Sat: Closed
Sun: Closed